We're live on Polygon 🎉
Yes, it's true - we're multi-chain now.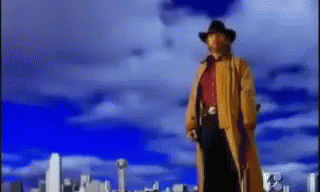 We very happy to announce to our community that Talent Protocol is now live on Polygon. This means that you can now choose to launch your own Talent Token on Celo or on Polygon.
Launching on a second blockchain was one of our main promises for Season 02 and it's finally here. We are now ready to take our community to explore a new ecosystem, with a different liquidity reality and towards new synergies for talented builders and their supporters.
How to launch your Talent Token on Polygon
First of all, you need a Talent Protocol account. Since we've killed our private beta, anyone is free to join our community! Sign-up, complete your profile and connect your wallet and you'll be set to apply to launch your own token.
As soon as our team reviews and approves your application, you can launch it and start adding supporters to your web3 professional journey 🚀
We have a complete guide for you to follow when the times to tokenize your career comes. You can find it here. However, here are a few tips that you can take already with you:
Assure that your Talent Protocol profile is up to date and reflects your true potential ✨
Make sure you select the blockchain of your choice in Metamask (we support both Celo and Polygon).
Click on Edit Profile and go to the Token section. There you can choose to Deploy your Token (don't forget to confirm your transactions in Metamask in order to go through the rest of the process!)
A Talent Token is just the beginning
Turning your career into a multiplayer journey allows you to accelerate your potential and lean on the community's support to reach the goals you've set up for yourself. When you launch your Talent Token, you are taking the first step towards creating an economy that revolves around you and your high-potential and this is visible when you become able to turn loose connections into an invested network of supporters.
However, as most things in life - and especially in web3 - how well you do is really dependent on your efforts. Our job is to give you the tools, so here are a few:
The first to launch on Polygon
A few talented builders have already launched their Polygon tokens on Talent Protocol. Here are a few of them you can support (now with USDC! 💥) 👇
Co-Founder & CEO, focused on building and scaling WalliD - an aggregator of ID protocols and networks through a single self-sovereign wallet to manage all digital IDs and a single SDK that allows WebApps to seamlessly customize their authentication and ID verification experience.
Accountant with experience in the restaurant business, passionate about web3 and female/LATAM communities. Talent House alumni.
A web3 researcher and RPA developer with 4 years of TIM education and hands-on experience in crypto. Adaptive team player with in-depth knowledge of project management, problem-solving and communication skills.
Polygon Race
We are rewarding the first 50 builders who launch their Talent Token on Polygon with 500 $TAL and the possibility of earning up to 1,000 USDC learning budget*.
Winners will be announced as soon as we reach 50 Talent Tokens on Polygon so don't wait any longer!
*Winners will be contacted after we reach 50 Talent Tokens launched on Polygon. Eligible users have to have a complete profile and a Talent Token launched on Polygon. Learning budget is subject to approval by the Talent Protocol team
---
Why we went multi-chain with Polygon
Providing our community with the best tools and opportunities to thrive is something constantly on our minds. When we launched in November 2021 on the Celo blockchain, we did it knowing that we were in the right ecosystem to kick things off, counting with the support of an incredible community.
We knew, however, that expanding to other blockchains would be crucial to reach audiences we wanted, for both Talent and Supporters. Additionally, including other blockchains allows us to explored different scaling opportunities, namely through compatibility and liquidity.
Polygon is a platform for Ethereum scaling and infrastructure development that hosts more than 37 thousand decentralized application, +143M unique users addresses and over $5B in assets secured. It is also carbon neutral, something very relevant to us.
---
Any comments or doubts? Reach out to us on Discord! 🤝