From Bogotá to Belgrade – Sponsoring Cristina
Cristina – a Colombian member of the Talent Protocol community – has been invited to speak at ETHBelgrade, but she needs our support to get there. We have until June 26th to help her gather the resources she needs to travel to Serbia and take her web3 career to the next level.
About Cristina
Cristina Chacón Santa is an experienced communication, marketing and PR professional who has dedicated the last 2 years of her career to the web3 ecosystem. She's bullish about web3 and proud to represent the trans and Latin American communities in the space. Her mission is to help better communicate web3 solutions to a broader audience.
Learn more about her: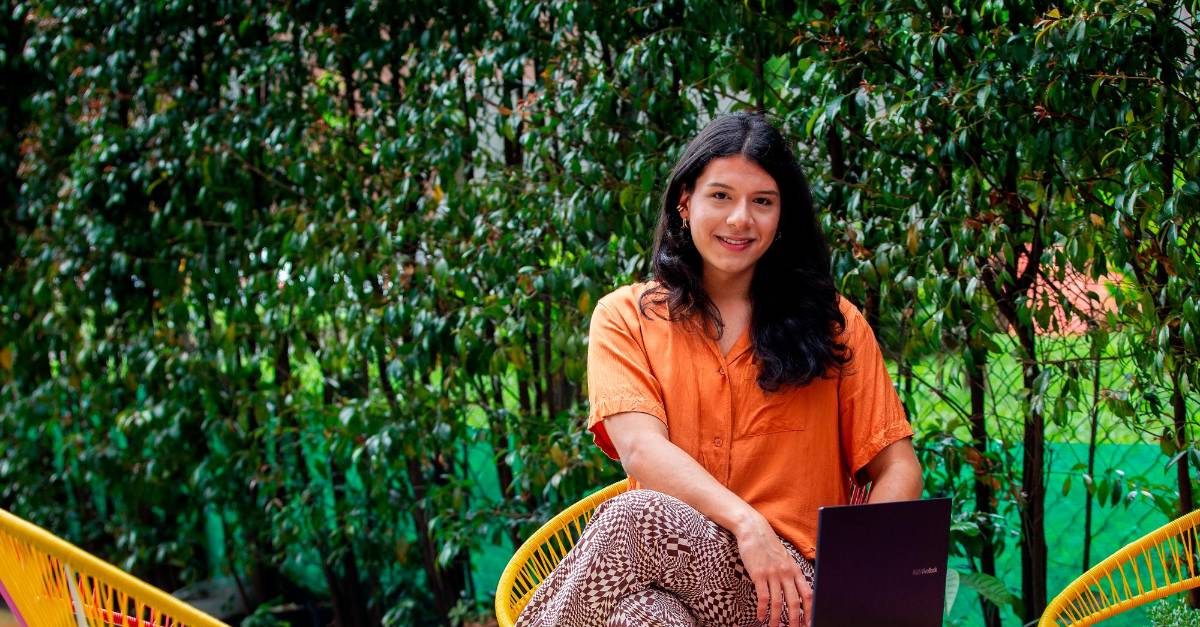 From Bogotá to Belgrade
Cristina has been recently selected as a speaker at ETHBelgrade, a blockchain event in Serbia that will take place in June this year (uuhuu congrats, Cristina!). This will be a major opportunity for her to share with attendees her struggles and solutions while driving better comms in the web3 space and, consequently, mass adoption of blockchain technology.
Her challenge now is to gather the resources she needs to cover travel, accommodation, food and transportation while in Belgrade and this is where the power of the Talent Protocol community comes in.
🆘
Let's help Cristina raise the $4,000 she needs to attend ETHBelgrade, present a kick-ass keynote and mingle with other web3 talent!
Sponsoring through Talent Protocol
Talent Protocol has recently introduced new ways to support high-potential talent in the platform (read more about it here). Here's a great opportunity to do so.
You can directly sponsor Cristina through the Talent Protocol platform, all you have to do is go to her profile, click on "Support" and choose the "Sponsorship" option. Sponsor with any amount you wish and, if the total value is not reached by June 26th, 2023, you'll be fully refunded.
Sponsorships through Talent Protocol are done natively with USDC but, if you prefer, you can also support her with a regular credit card by clicking on "Get Funds" on the platform to top up your account.
Once you sponsor Cristina, she will receive a notification to allow her to claim that sponsorship (the sponsor can revoke the sponsorship at any time if the supported Talent fails to claim the funds)! It's as simple as that. 💫
Unable to sponsor? Help us spread the word!
Sponsoring is not the only way to help Cristina go from Bogotá to Belgrade. If you're unable to sponsor, help us share this mission across your network and reach out to other potential supporters!
Why it matters
Talent Protocol is on a mission to help the next generation of builders achieve fulfillment and success through the power of community.
Our web3 professional network is designed to share ambitious goals and find the support needed to succeed. That is why we recently debuted 3 main ways to do so: Sponsoring, Subscring and Endorsing.
Talent Protocol has also developed a scholarship program - Talent House - that has successfully taken 100+ high-potential talent to their first web3 international event, hoping to help them build a successful career in web3.
Cristina is a Talent House alumni and we couldn't be prouder. It fills us with hope that we are on the right track, helping untapped talent across the world to take their dreams further and higher and to help them succeed through providing them the support they need. So, let's do this!