Writing supporter updates: a step-by-step guide
Gm, talented humans 👋

A career journey isn't a straight line. It has ups and downs, changes in direction and even moments where the scenery is the same for quite some time.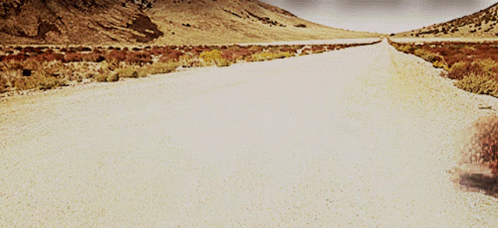 But then, moments of novelty and accomplishment happen. It can be the little steps or the goal of your life that just came true, but they are definitely worth sharing - especially with those who've been closely following you and your professional path.
So, what to do when there's news? Work on a supporter update! A moment of direct communication between you and those who've supported you telling them about your latest twists and turns, goals or accomplishments. Because when you launch a talent token, you are welcoming supporters to your professional journey so you may want them to feel excited about your journey and keep that enthusiasm along the way.
Keeping them up to speed about all the things you're working on may very well be a way of keeping them pumped up besides the fact that updates are great to keep you accountable for what you've set yourself up to. It can be a great retrospective exercise and a way for you to refuel and refocus on what's to come.
Don't quite know where to start? Worry not, we've got your back.
🖋️
Here's a step-to-step guide on how to write supporter updates.
🖂 The medium is the message
The choice of the preferred channel of communications between you and those who've bought your tokens should be your first decision.
What kind of channels fit best with your personality and career goals? An email, a message (you can now send a message to all of your supporters on Talent Protocol, by the way) or even a channel in Telegram? Choose wisely, fren.
👯‍♀️Choose your audience
Does a specific career update matter more to a few people than to all of your supporters? Don't be afraid of setting up different segments of your audience depending on the type of update you want to share.
Say that you want to share that you're moving to Bali for the next two months so that you can get in touch with your deeper self. This may be a very personal thing to share that may only spark interest to those who are closer to you.
Now let's imagine that you've just finished your astronaut degree - this probably is of interest to all of your supporters, right?
Experiment with target audiences and ask for feedback. That's the best way to test if what you're communicating fits within your supporters expectations.

🕰️Not too often nor too rarely
How often would you like to communicate with your supporters? Think about a bi-weekly message or a monthly or quarterly newsletter.
This is really dependent on how much time you have to commit to updating your supporters but also on which stage your professional journey is on even if you'll use these updates as a one or two way communication (you may find yourself using it as a means to request feedback or mentorship, for instance).
Remember: updates should be relevant, so try to escape the "always-on" tendency people usually have when trying to keep their networks engaged. Go for quality, not quantity, we'd say.
📖And finally - content
This is when things get serious.
It's easy to get excited about something new that has happened to you and wanting to share it with the world. But how exactly should you frame it according to your professional path and in a way that will also excite your network of supporters?
Here's some ideas:
Start big
Enhance your biggest achievement or career change as soon as your message begins. Everyone wants to know as soon as possible the reason why you are reaching out to them.

Share details
Ok, be mindful of not writing a novel in every supporter update you send but there's a few things that you should try to cover:
Metrics
Highlights
Lowlights
Learnings
Current Focus and/or Next steps

Save some space for acknowledgements
"No man is an island". Use this space to say thank you to those who've helped you succeed, whether they bought your token, provided feedback or mentorship or are hands-on helping you build your dreams.
A few final tips
If you've pivoted your career or even just changed your Talent Protocol profile, don't forget to mention that. It's all about what's new for you.
Use this moment to ask for crucial help in your career, whether it's mentorship about a specific subject or feedback on the beta version of the product you've just launched.
Face your first supporter updates as experiments. Don't stress too much about finding the perfect format on your first try and ask for honest feedback from your receivers.
Don't hide the bad. We all make mistakes and we all have bad moments and these are usually great growing experiences.
And finally - be yourself. If you're funny, or creative, or an engineer - use that in your favor to find the best tone of your comms.
Supporting is also a great way to learn. A lot of Talent have already been updating their supporters, so you can use what they've done as an inspiration for your own updates. Here are some great examples 👇
$PCBO Supporter Update
$PAULO Supporter Update
📢
👋 Hey Hey Hey dear Supporter! Thank you so much for supporting me by buying some $PAULO. I feel I should share a little bit of what I've been doing for the past few months. In my updated Talent Protocol profile (
https://beta.talentprotocol.com/u/paulo
), you can see that I've been focusing mainly on 2 things. Doing a DAO for Researchers Doing a DAO for Designers The first one is called RnDAO (
https://twitter.com/RnDAO__
), which is short for Research n' DAO, and our mission is to empower humane collaboration. We are doing Research for DAOs, about DAOs, while being ourselves a DAO as well. You can learn more about our goals for the research we've been doing in this presentation that we delivered at ETH Denver last February:
https://www.youtube.com/watch?v=X7tIJFZIXJQ
The second one is called Designing Designers (
https://twitter.com/DesigningDsgnrs
), and it is a DAO for Designers and everybody else who wants to design themselves more deliberately. Designing Designers aims to be a dedicated space and time for that. We are starting by doing some public workshops about Web3 for Designers. The first and the second one were a few weeks ago, and the third edition is on June 7th. You can learn more about it and register for it here:
https://www.meetup.com/DesigningDesigners/events/285818273/
And that's it, folks! =) Reach out if you dig some of this, and reach out, especially if you don't. I want to hear all your feedback and critiques about all of this! See you soon, and thank you for supporting me.
---
Success is collective. If you find yourself in need of some help, ask away in our Discord.
Happy updating! 👋